1902
The very first Salon Culinaire Competitions are held at the Royal Albert Hall.
|
1935
Over 30,500 visitors attend the first International Hotel and Catering Exhibition at Olympia with 28 competition classes.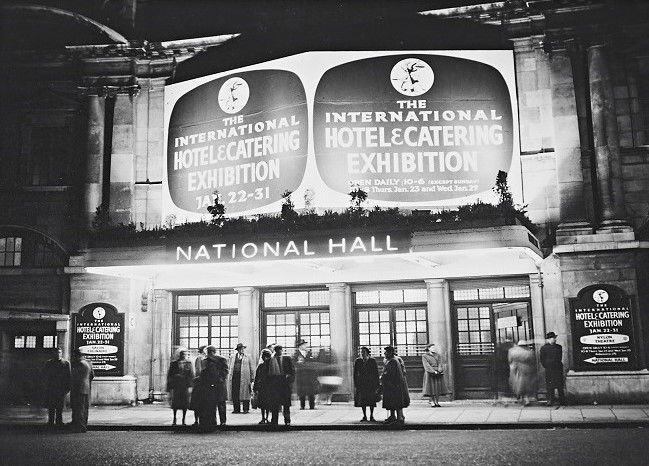 |
1937
Over 34,000 attend the second edition of Hotel and Catering Exhibition.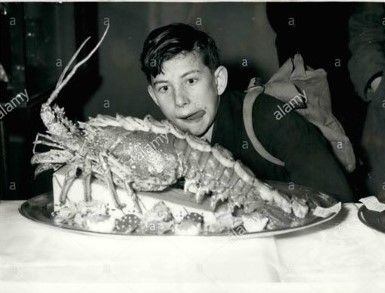 |
1952: Hotelympia is Born
In 1952 Hotelympia was officially born, the name change was prompted as the show had become so firmly established in its location, Olympia London.
|
1948
The exhibition is opened by Harold Wilson (former UK Prime Minister) who was at the time the President of the Board of Trade. Over 70,000 visitors attend over 9 days.
|
1965
Le Salon Culinaire International de Londres is incorporated into the show with live cooking competitions.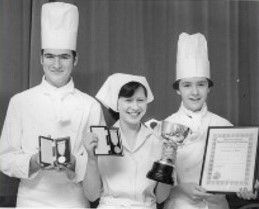 #
|
1988
The Queen Mother visits the exhibition now known as Hotelympia and shows a genuine interest in Salon Display, having conversations with all the team members meaning the competitions ran over time by one hour that day.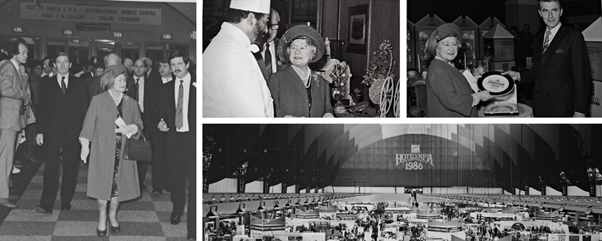 |
1990
Her Royal Highness the Princess of Wales, Princess Diana, presents the award for the winner of the School Meals Cook of the Year competition. A Services Day competition is added where chefs from the RAF, Army and Navy competed against each other over a full day.

|
1992
Now celebrity chef Gordon Ramsey wins the 'Chef of the Year' competition.
|
1993
Michelin Star winning and well known chef from Northern Ireland Michael Deane wins the first 'Chef of the Year' competition at the Belfast edition of International Salon Culinaire held at the IFEX exhibition.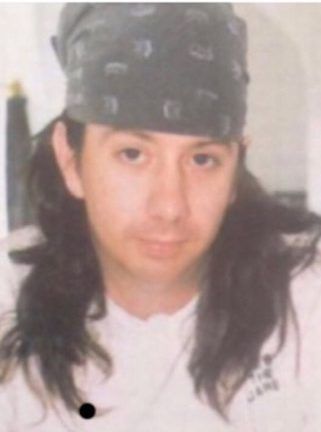 |
1996
Salon Culinaire celebrates 60 years as Hotelympia attracts 60,000 visitors to Earl's Court over 6 days.
|
1998
Salon has grown significantly and hosts 86 competition classes with entries from USA, Turkey, Germany, Norway, Malta, Cyprus, Finland, Austria, as well as around the UK and Ireland. It has become truly international.
24 teams compete in 'La Parade des Chefs' and teams include the American National Team, Norwegian, Irish and Maltese National Teams with 14 teams having to be turned away during submission due to the popularity of this feature.
Salon also features an authentic Field Kitchen which is run along the same lines as La Parade des Chefs and over 750 awards are presented.
2000
Hotelympia goes down to 5 days with Salon Culinaire having two Live Theatres, one of which hosts Chef of the Year, Rioja Sous Chef Bursary, Kikkoman Masters, TUCO Chef Challenge, plus many others.
|
2010
Salon Culinaire hosts the Global Chef Challenge and over 825 awards are presented.
|
2014
Industry icon Peter Griffiths MBE steps down as Salon Director after 25 years and is succeeded by James Tanner.
|
2016
Over 900 chefs compete and new chef director Steve Munkley joins the Salon family!
A brand new Skills Theatre is introduced aimes at students and apprentices at the early stage of their career to show their skills in a competition setting.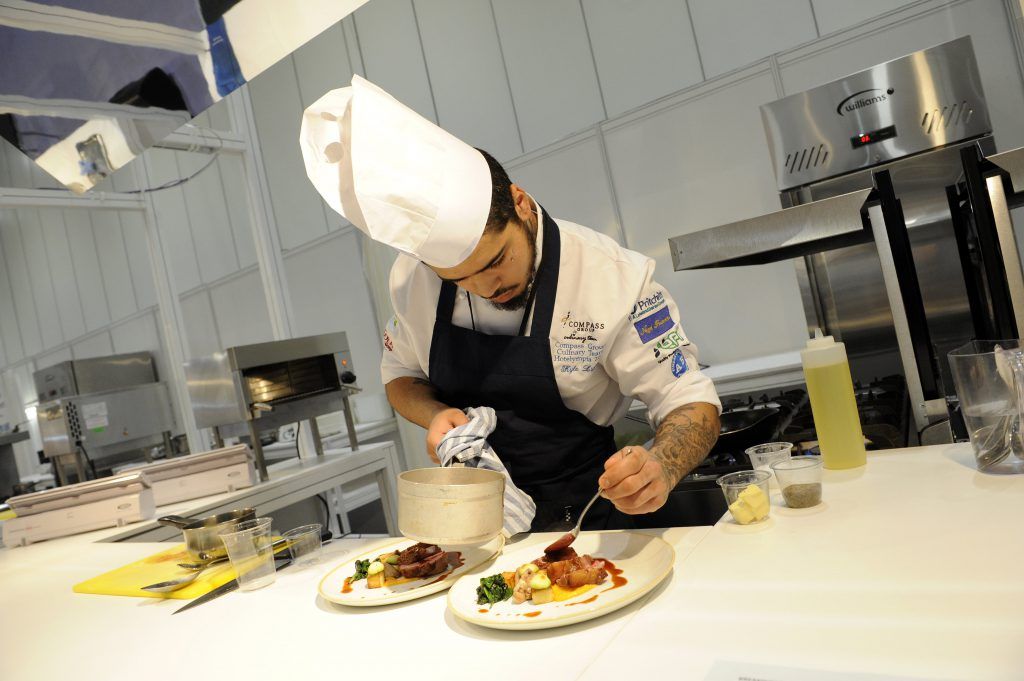 |
2020
Hotelympia now known as HRC goes ahead at the beginning of March 2020 and hosts International Salon Culinaire competitions. Later that month Salon Culinaire plans to celebrate its 25th edition at IFEX in Belfast when the UK goes into lockdown amid fears surrounding the Coronavirus pandemic and the show is unfortunately postponed to 2022.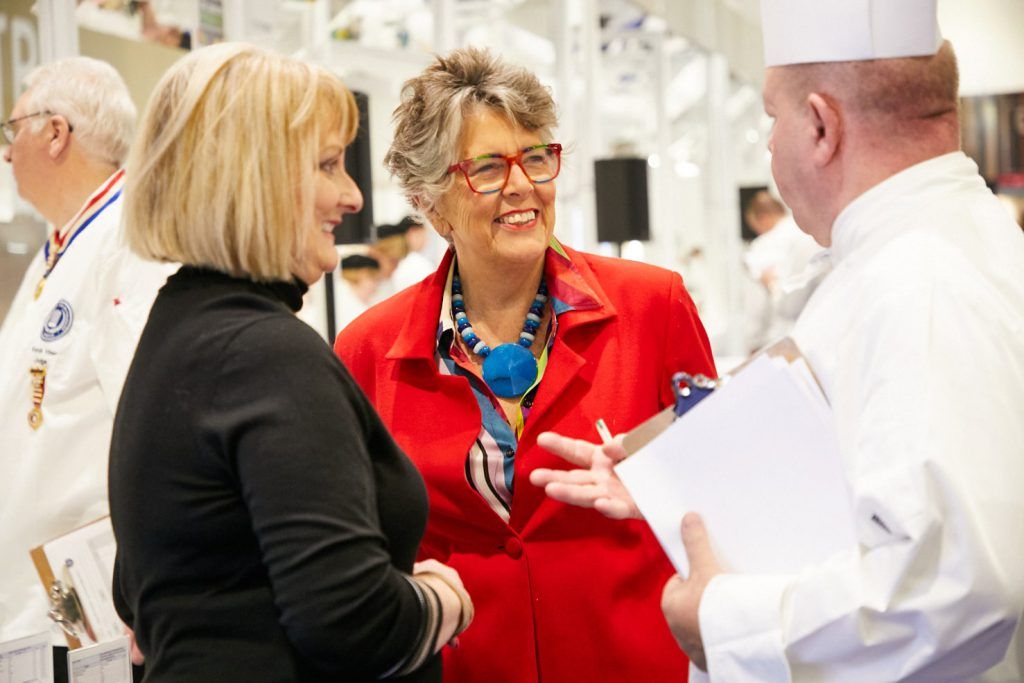 |
2021
A virtual version of International Salon Culinaire is launched as Coronavirus fears still affect the industry, giving chefs the ability to enter in various categories and the option of competing live or via short video links from their own homes and colleges.
|
2022
Salon Culinaire takes place alongside HRC at ExCel London, where it is also co-located with IFE, IFE Manufacturing and the London Produce Show. This year, celebrity chef Michel Roux joined us as our Chef Ambassador and we held competitions covering Live Theatre, Salon Display, Skills Theatre and Sugarcraft. All of our winners were taken to Venice by our partner Unox.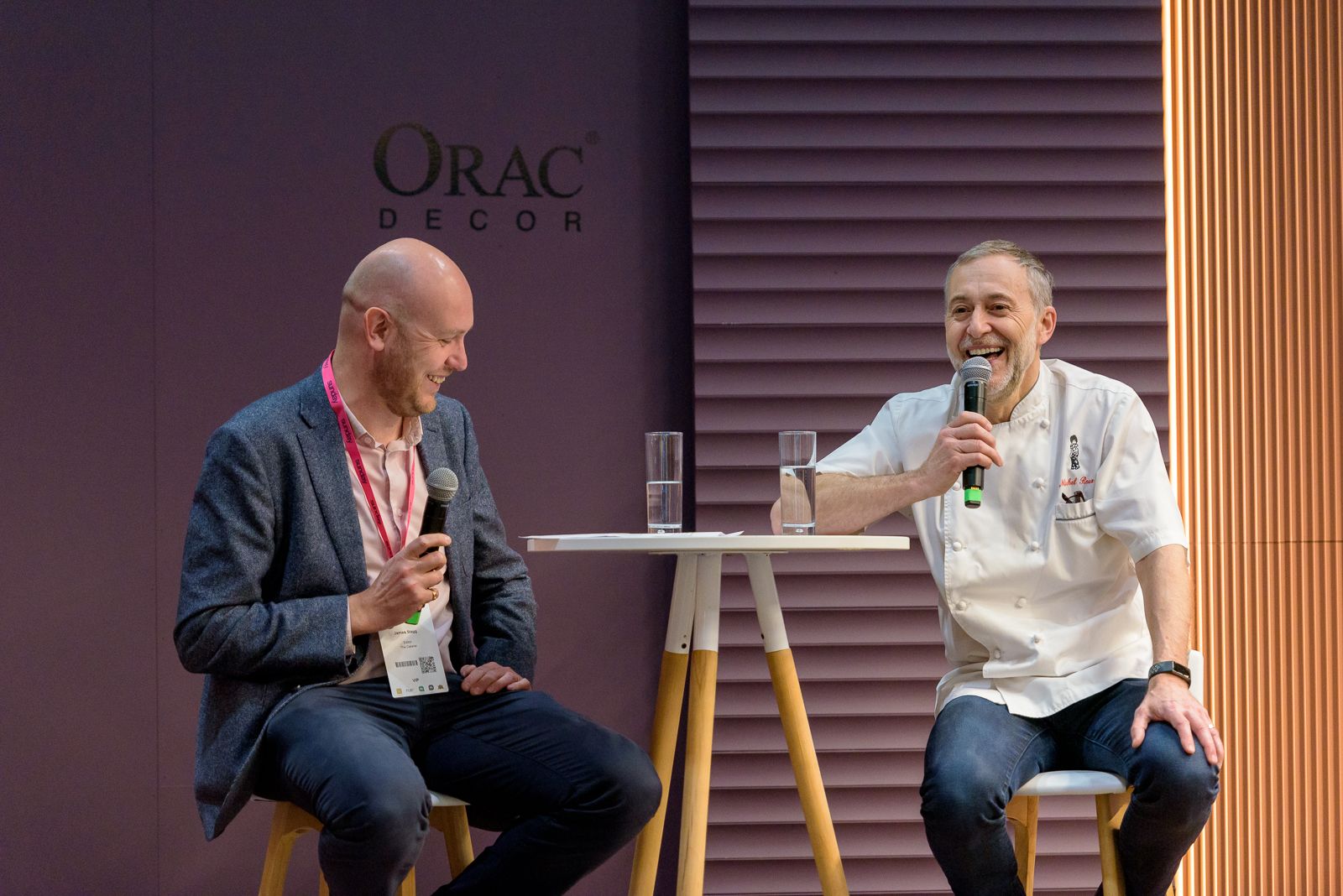 2023
For the second year in a row, Salon Culinaire is co-located with HRC, The Pub Show, IFE and IFE Manufacturing. Entries to the competitions are up 25% YOY and celebrity chef Monica Galetti joins us as Chef Ambassador.